I had a boatload of things in bags & boxes that I had collected during one of my de-cluttering frenzies. (Don't be fooled - we still have a ton of clutter - my frenzies barely make a dent).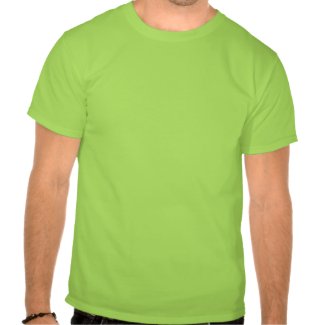 I want this t-shirt!!

Image found

here
I had already taken these things to a friend's yard sale once and sold a few things, but brought the rest back thinking I'd have my own yard sale sometime this summer.
I didn't.
Those boxes and bags were a thorn in my side. What to do with them? Part of me thought that I could still make a little money from selling them. But, the work involved in putting up a yard sale or listing stuff on Craigslist just didn't seem worth it.
I also thought about just lugging everything to the local Reuzit shop. But, I know that they are short-handed and are overwhelmed with stuff to sort and that many times things end up in the trash there.
My husband offered to save me the time & energy and just take it to the dumpster at work. I was horrified by this. I can't just throw something away that could still be useful to someone somewhere.
So, I am very excited that a solution presented itself. My second cousin works for an organization that serves adults with mental health/ mental retardation issues. They are having a yard sale to benefit their organization. And, the clients themselves will be taking responsiblity for sorting and pricing the items to be sold.
My cousin was more than happy to take these items off my hands. She even picked them up!
And, I feel good. I know that donating these items will definitely help a good cause. I no longer have to stumble over the boxes and bags in my sunroom. And, I have the peace of mind of not having to decide what to do with them.
Next, I have bags of magazines and books that I plan to donate to the library for their annual book sale.
What do you do with your overflow? Sell it? Donate it?